Here Are The Suspected Race Soldiers Who Executed Breonna Taylor In Her Sleep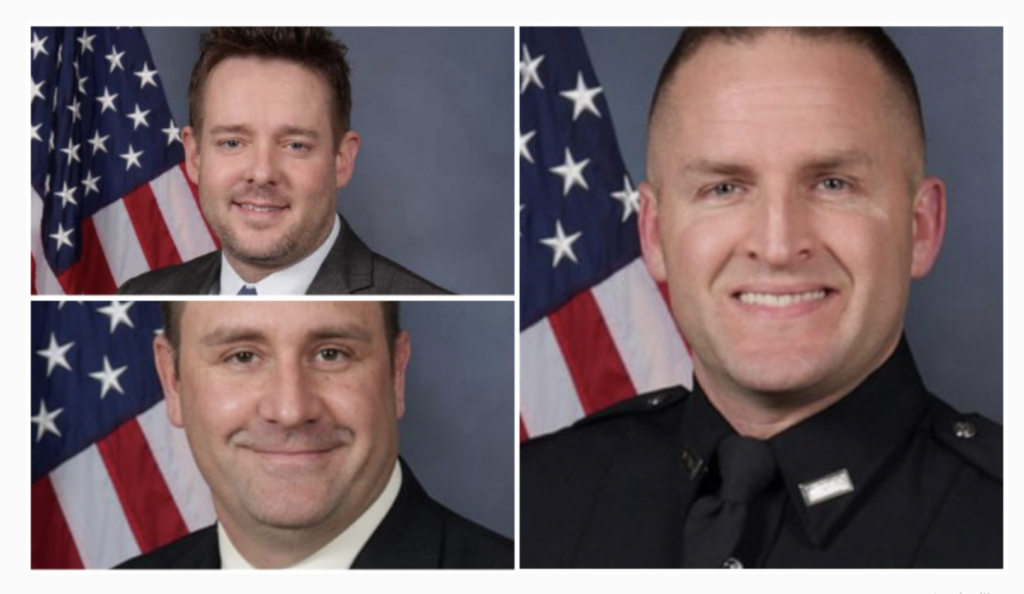 Officials in Louisville Ky. have now named the suspected race soldiers involved in shooting death of an innocent Black woman named Breonna Taylor. Taylor, was a 26-year-old emergency medical technician who was shot and killed in the middle of the night while she was asleep by Louisville Metro Police on March 13. They are Jonathan Mattingly, Brett Hankison, and Myles Cosgrove.
Taylor's boyfriend, Kenneth Walker who was also at the home when the officers served a no-knock warrant to the wrong apartment, opened fire on the intruding race soldiers performing an illegal raid. One of Walker's bullet allegedly struck Jonathan Mattingly in the leg.